THE DIFFERENT TYPES OF PROP MOVIE MONEY ™
FULL PRINT PROP MONEY
The "Full Print" Prop Movie Money stack comes with 100 double-sided prop bills held together by a bank strap. The bank strap can be removed, and each prop bill comes fully printed on both sides with our high-quality design. The "Full Print" stack is the perfect choice when you need to count it up or make it rain in your scene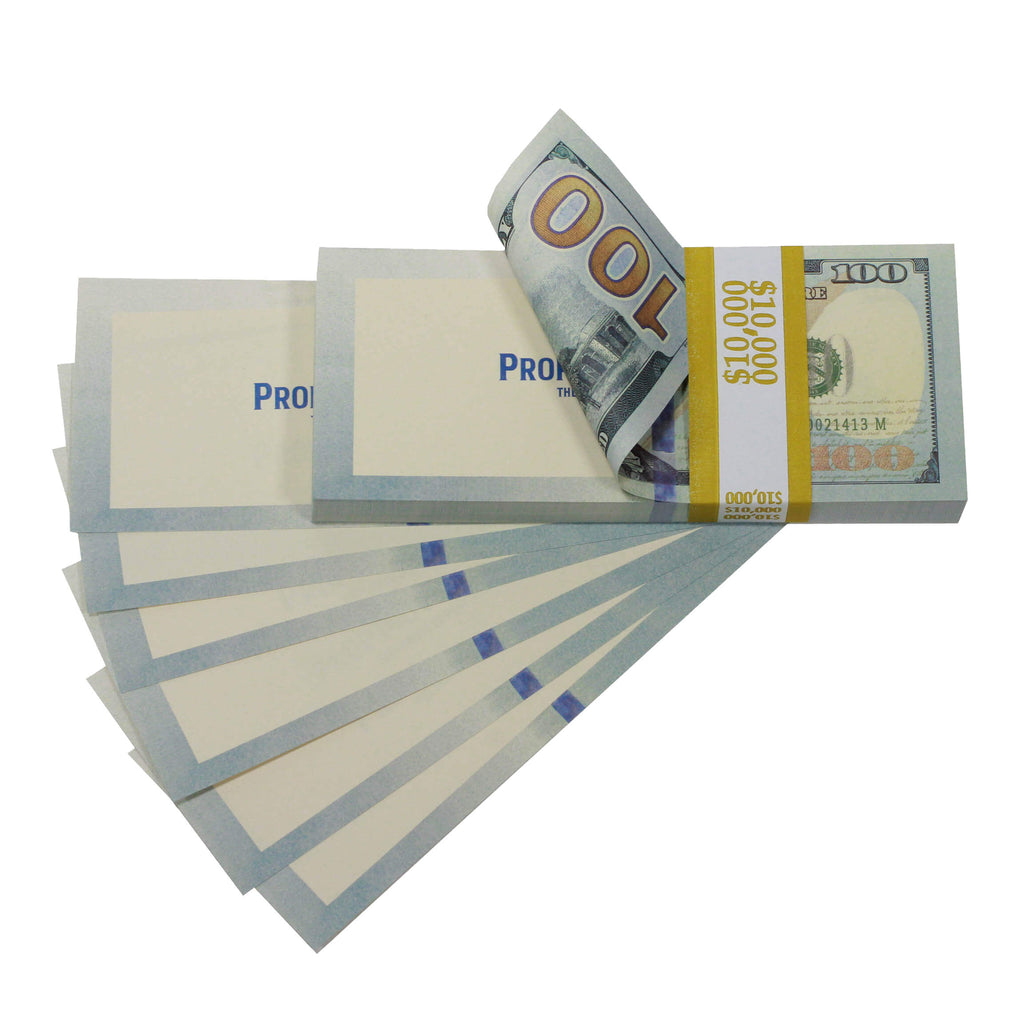 BLANK FILLER PROP MONEY
The "Blank Filler" Prop Movie Money stack comes with 98 blank sheets in between two Full Print bills, all held together with a non-removable bank strap. "Blank Fillers" maintain the illusion of a whole stack and are excellent for depicting millions while being budget-friendly.
CLEAN PROP MONEY
"Clean" stacks are fresh cut prop money stacks with no stains aging. The perfect crisp and clean looking prop money.
AGED PROP MONEY
"Aged" stacks are dyed and weathered in-house to offer a worn, used-look. Aged stacks can appear more realistic on camera.
SHOP ALL AGED BLANK FILLERS
If you have any questions please contact us at info@PropMovieMoney.com or call / text us at 323-849-0211. Or call us at 305-705-3517 ~ Business Hours: Monday - Friday 9am - 6pm EST